Review of Pearl Harbor Base
Aloha!
I'm going to review some places I visited on my recent trip to Hawaii. A lot of focus will be directed to military exclusive locations. We stayed on the "Joint Base Pearl Harbor." We were lodged back in an area "attached" to Arizona Hall, referred to as the "1500 Series." The place where we were lodged wasn't much to write home about, really. It was nicer than other on base options, it was safe and clean, but we weren't there to experience the "posh" lodging options available on the island, we were there to support a mission. Rather, MY HUSBAND (DaddySnap), and his fellow Airmen were there to support a mission. I was there to write travel reviews and deliver awesome info back to the mainland for all you SnapBackers out there!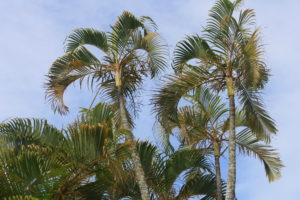 So, everyone wants to know what the Pearl Harbor Memorial was like. My answer, IT WAS INDESCRIBABLE!!! The reason I could not describe the amazingness of the Pearl Harbor Memorial was that it was closed while I was there! lol. USS Arizona was closed for repairs and maintenance, while the entire area around it was closed due to drudging the harbor. Apparently, they do this in case an old bomb is disrupted and accidentally detonated. Safety first, I guess
But, Boy, oh BOY! If I had gone there on a vacation to see the memorial and found it CLOSED I would've been so upset, but luckily, I didn't care all that much. #TruthBOMB. I recommend in depth advance planning when visiting military installations, for this very reason.
Navigating the Pearl Harbor base was tricky. They seem to change the traffic pattern at the main gate several times per day. I'm sure there is a method to the madness, but my CIVILIAN brain could not figure it out. So, instead I just bumbled up to the gate cautiously and curiously, hoping to get it right and avoid getting thrown into jail (being dramatic).
Using iMaps to navigate to the main BX/PX/Exchange (everyone seems to call it something different ) you'll usually be directed off base, taken toward the airport, and then guided back onto a kiiiinda/sorta on base situation. The main exchange store is HUGE and there are so many quick food options available over there, including my fave, the green mermaid. ahhhhhhhhh 🙂
IMG_9983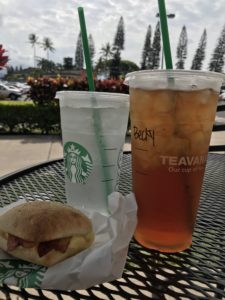 Finding Starbucks was such a beautiful thing! I drink a lot, I mean A LOT of iced tea! I pull up to Starbucks and my toddler shouts from the back, "Trenta Iced Tea, unsweet!" LOL… Just for perspective for you. SO, yes, I was thrilled to find that I had a Starbucks in proximity to my lodging. haha #SorryNotSorry
Anyway, as I was saying, the Main Exchange was glorious! The main atrium area was souvenirs GALORE! I snagged SO MANY cliche Hawaii souvenirs here for like $1-$3 price point. They even had large Hawaiian art for sale that they would send home to you so you won't have to check it at the airport. (Thumbs up) They had a really cool mural on the ceiling of ocean life and HUGE whales.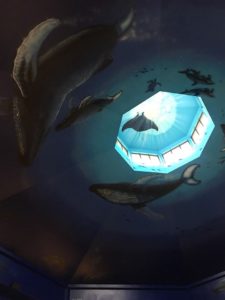 Inside the exchange, I had my first taste of native Hawaiian Kona coffee. It was delicious!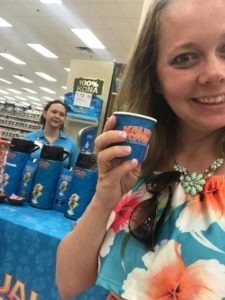 So, without visiting the USS Arizona and/or the Pearl Harbor Memorial, lodging on base was still useful. If you're used to the way that military bases work, then you'll find it a fairly standard experience, or comforting even.
More Hawaii posts to come. FOLLOW THIS BLOG for updates and SHARE with a military family you know.