My LAST baby has turned one. I will never again have an infant of my very own, and surprisingly, i'm OK with this.
BabySnap was a MAJOR blindside, but she has been a great addition to our family. She is so precious and good natured. I mean, she is always being the picturesque, cute baby. We will often find her sitting quietly, sweetly holding a baby doll or teddy bear. She is so sweet that it's ridiculous. haha!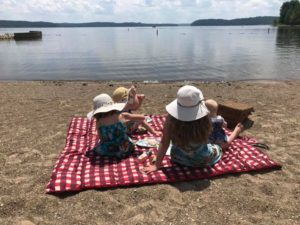 We had a big family party for her (and her big sis) this past weekend, but today we decided to celebrate her on her physical birthday by taking a trip to the beach. SuperSnap made sandwiches for us all, then we let the kids all choose special snacks and drinks, filled a basket and had a picnic.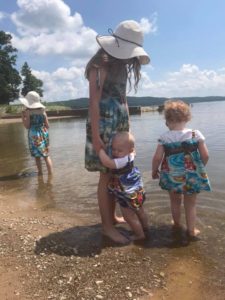 The 3 older kids loved splashing around, but BabySnap wasn't all too fond of the beach, so it was a short trip. I was excited for a chance to get  all 4 kids into their Hawaiian Island printed dresses that we picked up for them in Oahu back in May. SO CUTE!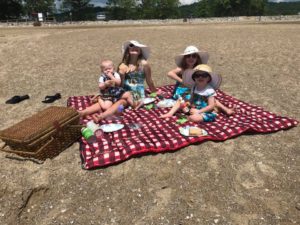 Celebrating birthdays is so very important to me and DaddySnap. Growing up, birthdays weren't fussed over, and at times, were barely acknowledged. I am grateful that we can help our SnapPack build memories together and share these happy moments.