Review of Hickam Harbor Beach
On my recent trip to Hawaii, I discovered a hidden treasure. Hickam Harbor Beach! This beach is a BEAUTIFUL turquoise and PERFECT for beginner watersports because the water is not as choppy and the waves are very small and tame. There is a break in the surf, waaaay back off the beach. It reminded me of "Moana" when they weren't allowed to go beyond the reef. Far off in the distance you can see the big ol' blue and the larger ships, but Hickam Harbor just moves at a slower pace.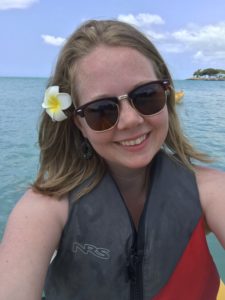 You can rent watersport equipment here at Hickam Beach for CHEAP! These prices are fractions of the cost of other rentals on other parts of the island. There is a little shack, just big enough for one guy and his boombox. Find the tiny shack on the far side of the beach, speak to the little man, pay him…it's this easy.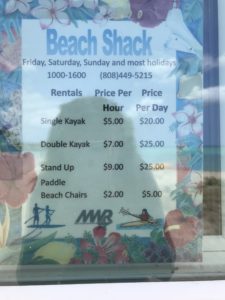 We rented single kayaks for 2 hours each. This was a good choice, because DaddySnap FLIPPED his over and luckily I was safe and dry in my own single rider kayak (HUGE THUMBS UP).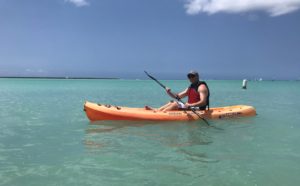 I wanted to try paddle boarding, but there was supposedly a rough water warning in the harbor, so we could only do the kayaks.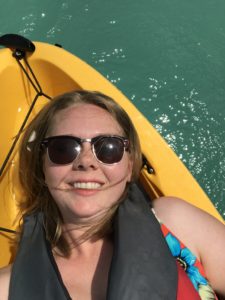 You can lay out on the beach and rest/suntan, but the airport runway is right next door, so everytime a plane takes off it is like the loudest thing you can imagine. It's louder than a minivan full of 5th graders singing to the Greatest Showman soundtrack. (And I know from experience!)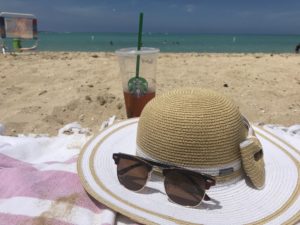 If you get hungry and/or need a break from the heat, there's a nice beachy restaurant next door called "The Lanai." They have indoor and outdoor seating options, a well rounded menu and tasty drinks. I highly recommend!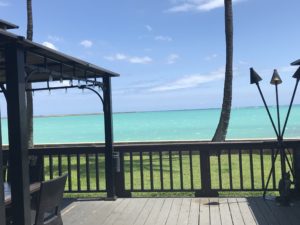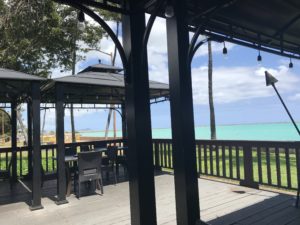 You can access the Hickam Beach from Pearl Harbor without getting off base. I'm not 100% sure if you have to be military to use this beach, but the only other people around me were military or guests of a military member.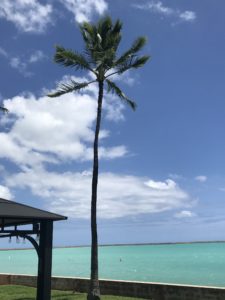 So, If you're on Oahu and looking for a low key place to try your hand at watersports without the onlooking eyes of hundreds of beach goers, Hickam Harbor is a great option. I will recommend it!