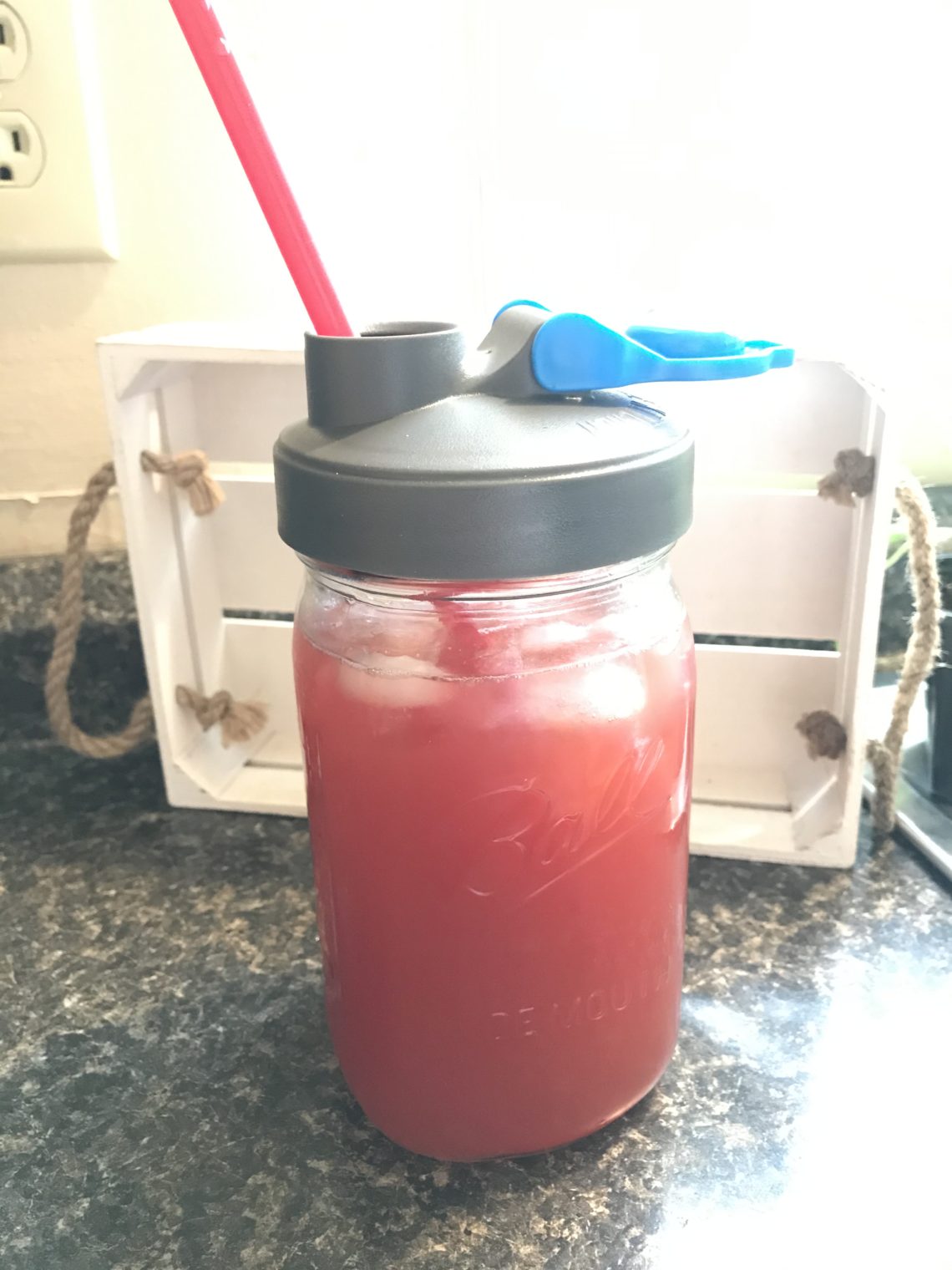 Good Girl Moonshine- Fruit Punch
Yum! This is like drinking fruit punch without kickstarting your insulin factory 🤩
Very refreshing, especially on a hot Summer day, although you can still drink it in INDIANA on a 10° January day. Like me. Just sayin. 😏
Recipe seems to have a lot of ingredients but it really assembles quickly. This is recommended as an all day sipper drink to help keep you from oversnacking. I mean, by all means, PLEASE still eat snacks (YOLO) but this will help you keep your brain tethered to your health goals 😉
Here's what you need:
3 Raspberry Zinger teabags
3 Cups Boiling water
1 Lemon (peeled)
1 Ginger Root Knuckle
2 Tbsp Braggs Apple Cider Vinegar
1 Tsp Cherry Extract
1 Tsp Orange Extract
1 Tsp Banana Extract
Xylitol/Stevia or Low Glycemic Sweetening Agent of your Preference
1. Brew the tea in the hot water.
2. Grind the field lemon and ginger knuckle with about half a cup of water in your blender or coffee grinder. Poor through a sieve into your jar, to avoid all that pulp.
3. Add the extracts, ACV and sweetening agents. I always start with two dashes of liquid Stevia and 1 tablespoon of xylitol, and then I adjust my sweetness from there. I always need at least that much though.
4. Pour the brewed tea in to combine with other ingredients and stir.
5. Pour mixture over a full jar of ice.
6. Enjoy.