GUID EFTERNUIN! (or Good Afternoon, if you please)
I have been watching Outlander lately. A LOT of Outlander. An obsessive-not-totally-healthy-need-a-support-group amount of Outlander. *That's a real thing*
Anywho, I found myself temporarily detained in Greenwood IN, while my eldest bairn (She's 11) attends an all day music training. I meandered out to find a restaurant that "speaks to me" and when I saw the words "Campbell's Highland Grille" I could NOT whip my car into a parking spot fast enough!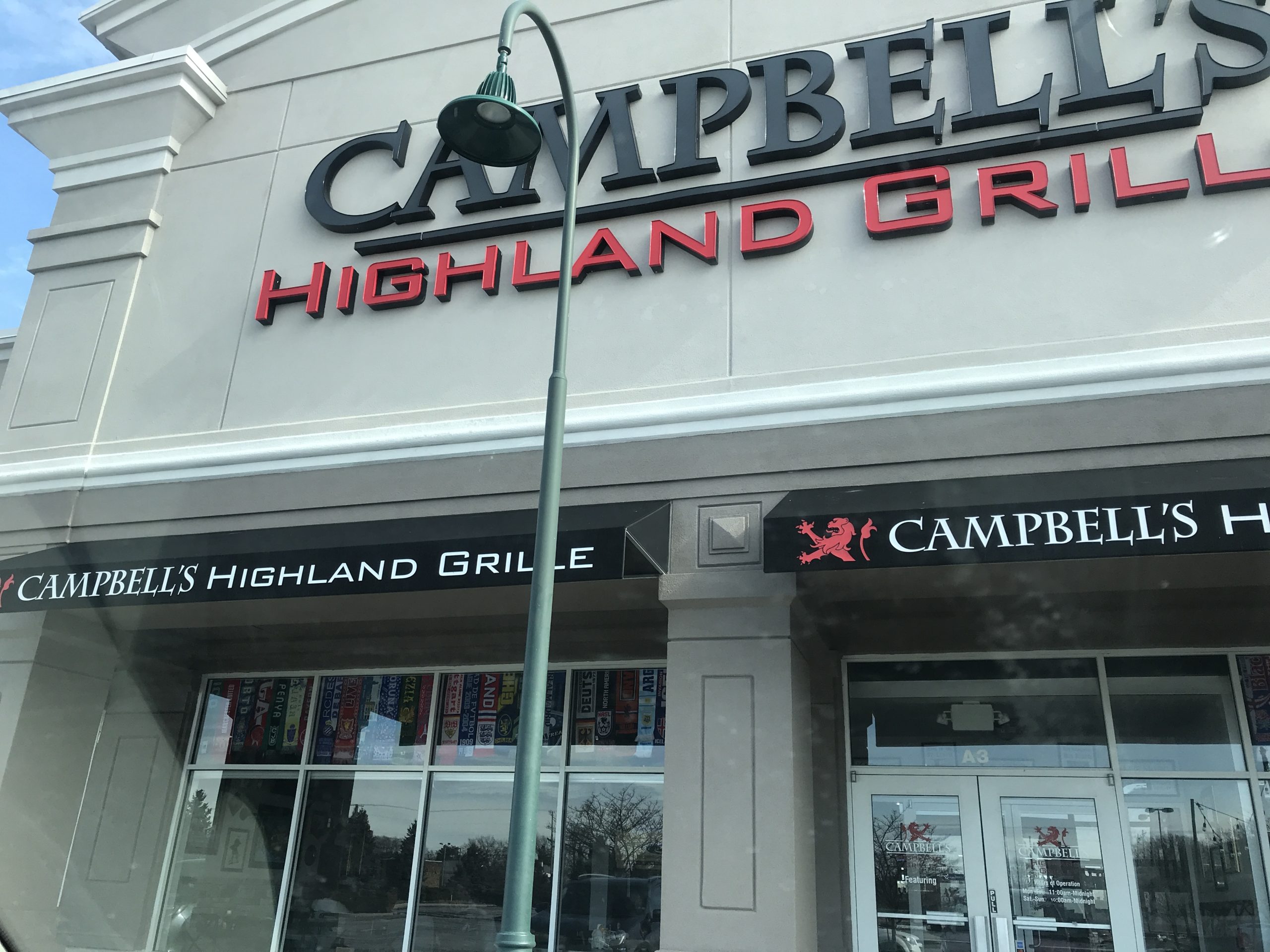 The atmosphere feels like a hybrid between a charming Scottish pub and an American sports bar. The decor is very Scottish but with a buzz of sports on all the TV screens. Its not as loud as I was expecting, which was a nice conduit to allow that I get some bloody work done on my computer for once.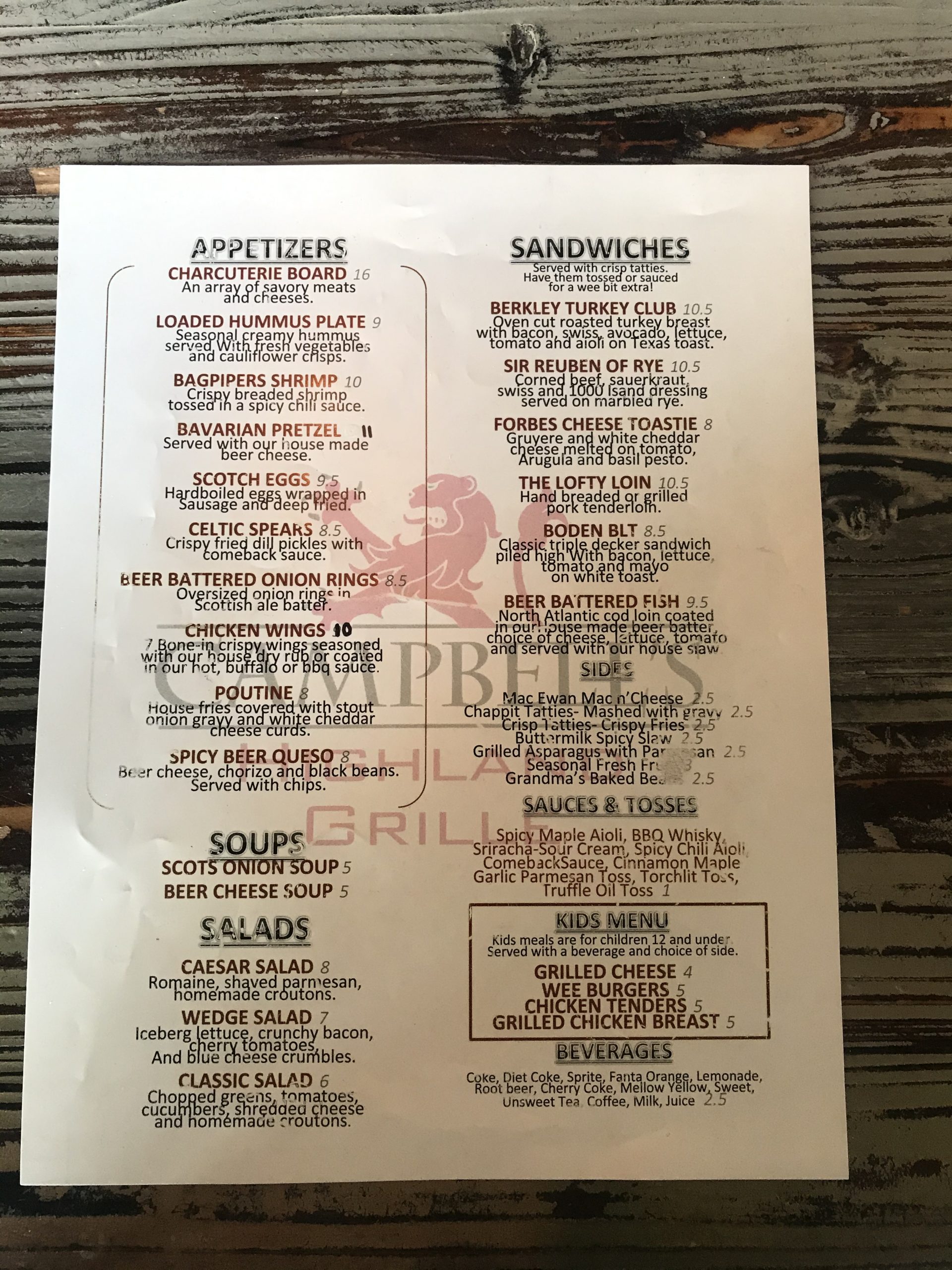 There were a lot of very interesting sounding menu options, which I would love to try if I ever wander in here on a diet cheat day. I stuck with the Charcuterie Board, Ceasar Salad and iced water. The char board was great. Came loaded with white cheddar, brie, thin prosciutto, spicy thin pepperoni, apples, grapes and a crusty herb bread side. I didn't eat much of the bread because of my diet, but it was tasty. The salad was sufficient in getting my daily dose of veggies down, but otherwise a tad dull. Fresh parmesan rather than powdered parmesan would've been great. We call that cheese "wood cheese" at my house because they add cellulose (aka woodpulp) for anti caking/clumping.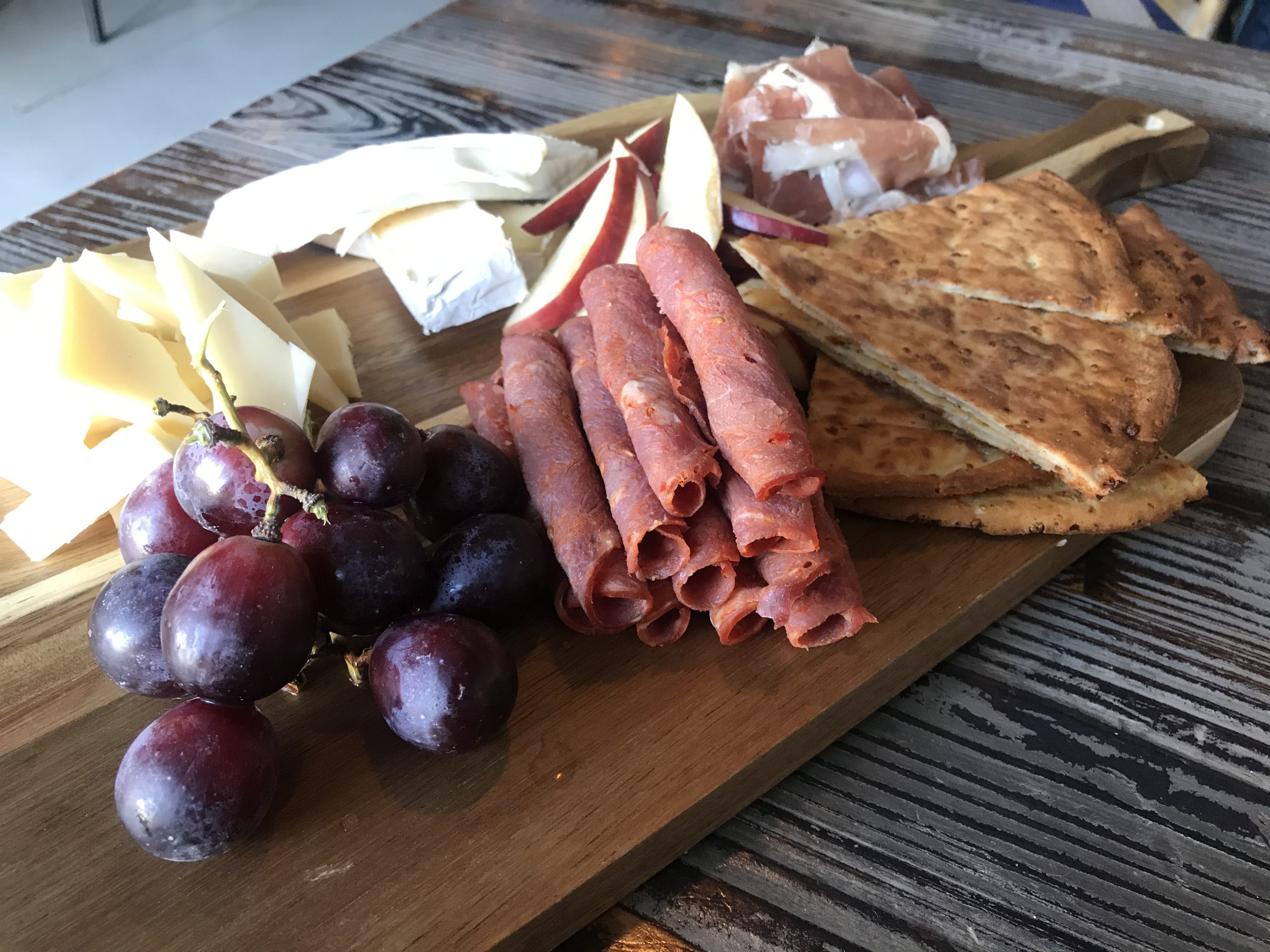 My server was cool. She kept my table tended while giving me enough space and quiet to work. Which for a busy mom/blogger, it was SUCH a blessing to have some peace, quiet and food that I didn't have to prepare for myself