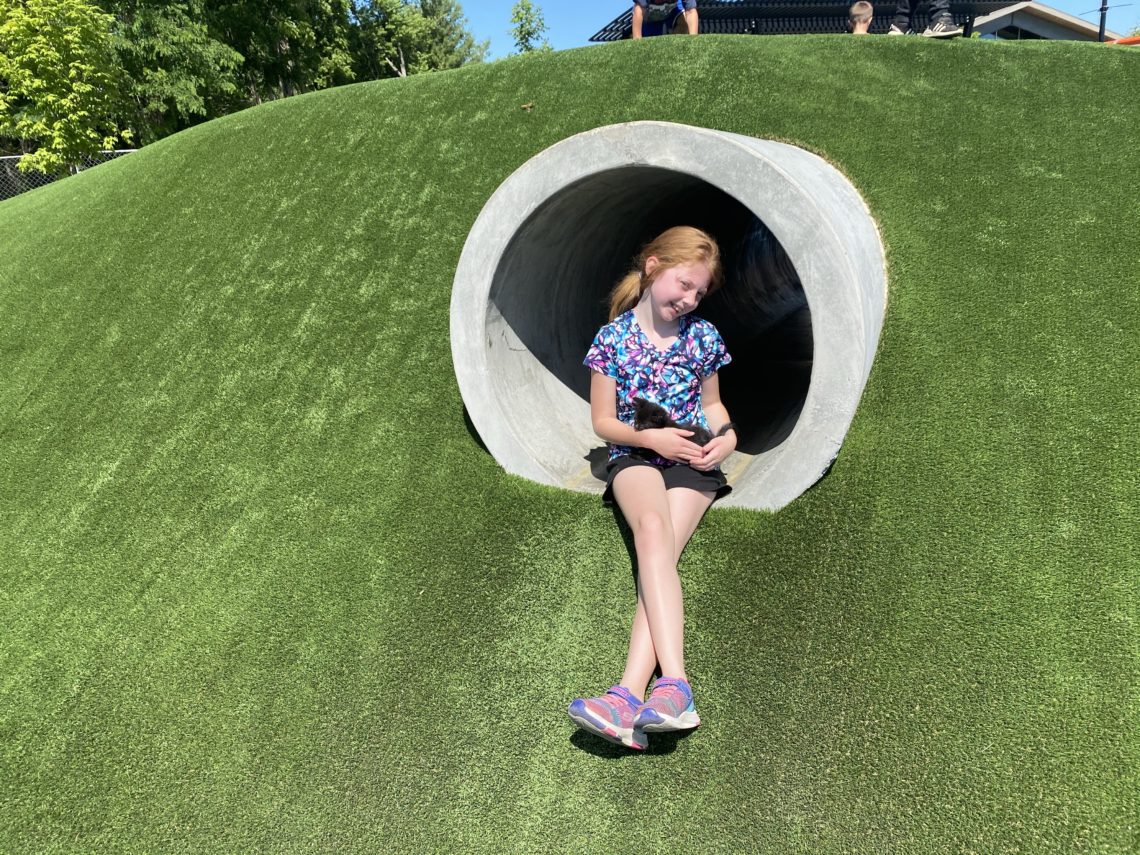 Switchyard Park in Bloomington IN
Coolest. Park. Ever 😎👍
We visited Switchyard Park in Bloomington today. It's brand new which totally adds to the charm.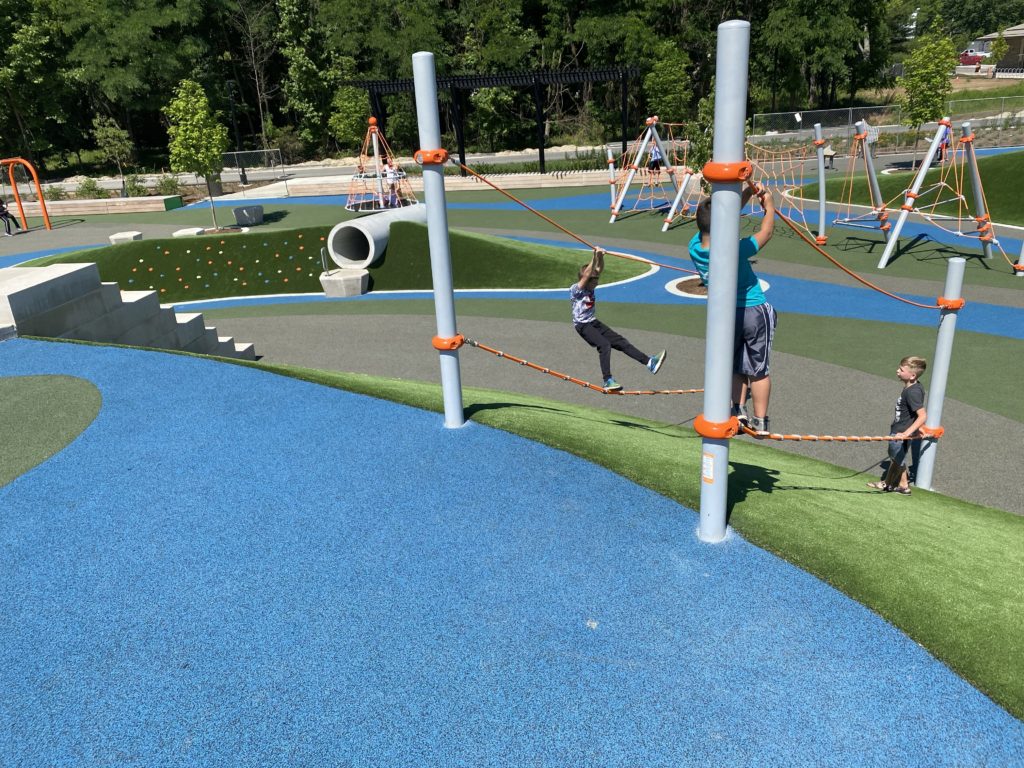 It wasn't "packed," but it was definitely busy, and we went around 10am on a Thursday.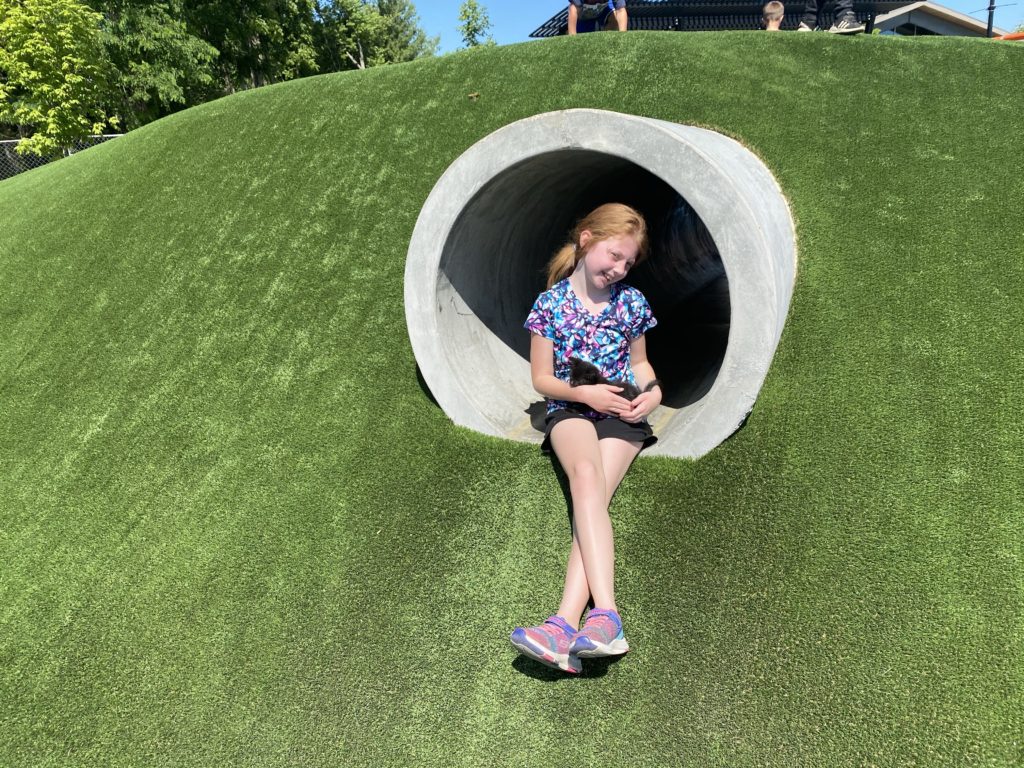 They have a nice and cool covered picnic area, so definitely plan ahead for that. Thankfully I brought a gloriously cold and delicious iced tea from Starbucks or we all would've had a heat stroke 😅🥵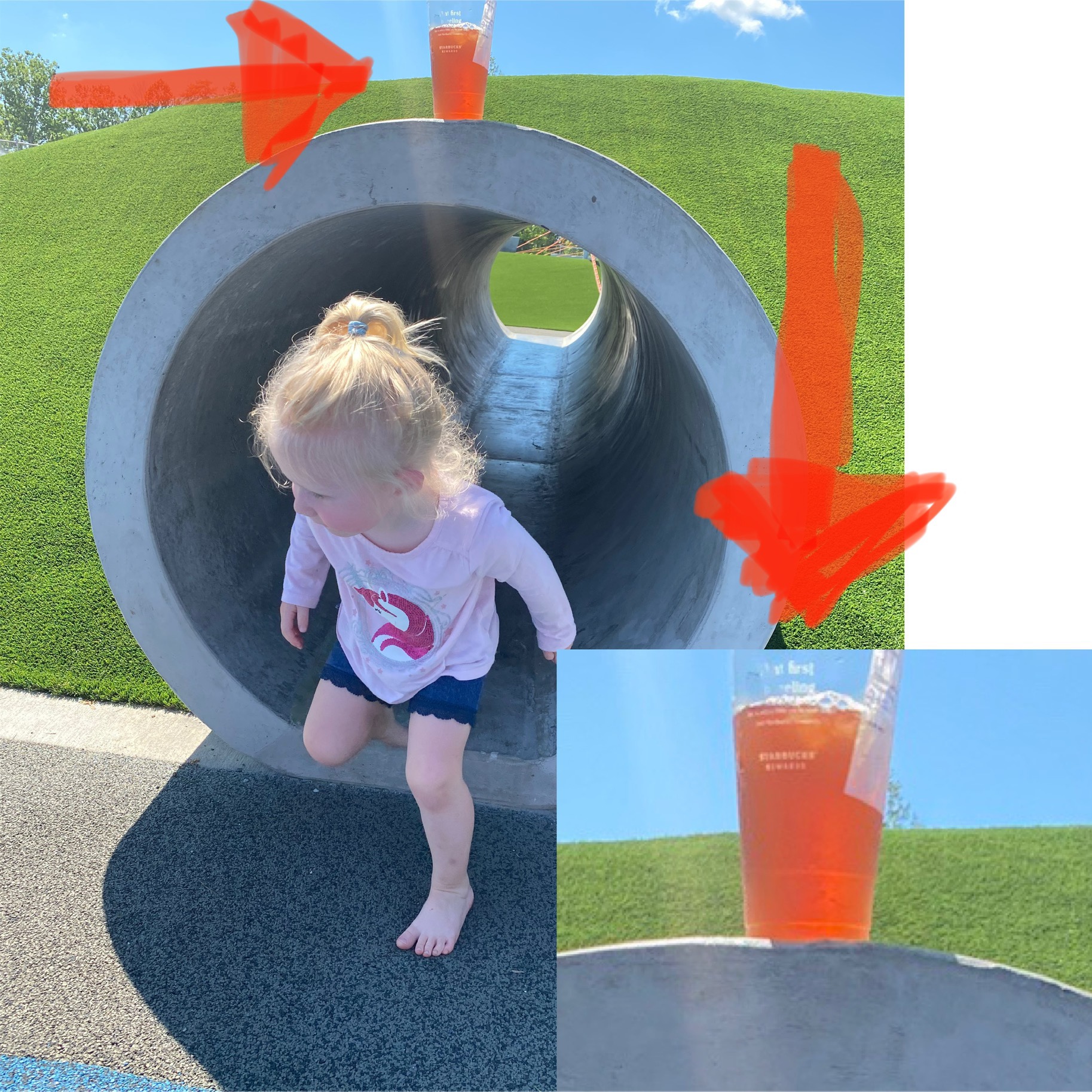 The playground area is pretty much all fenced in aside from a couple places where it opens up to walking/hiking paths. Definitely watch out for that if you have wildlings like I do. There was a moment when I couldn't find my kids. I found them way up on the upper path running through the sprinklers 😅💦 I understand. Their mom didn't bring water and this was just an act of self preservation 🤣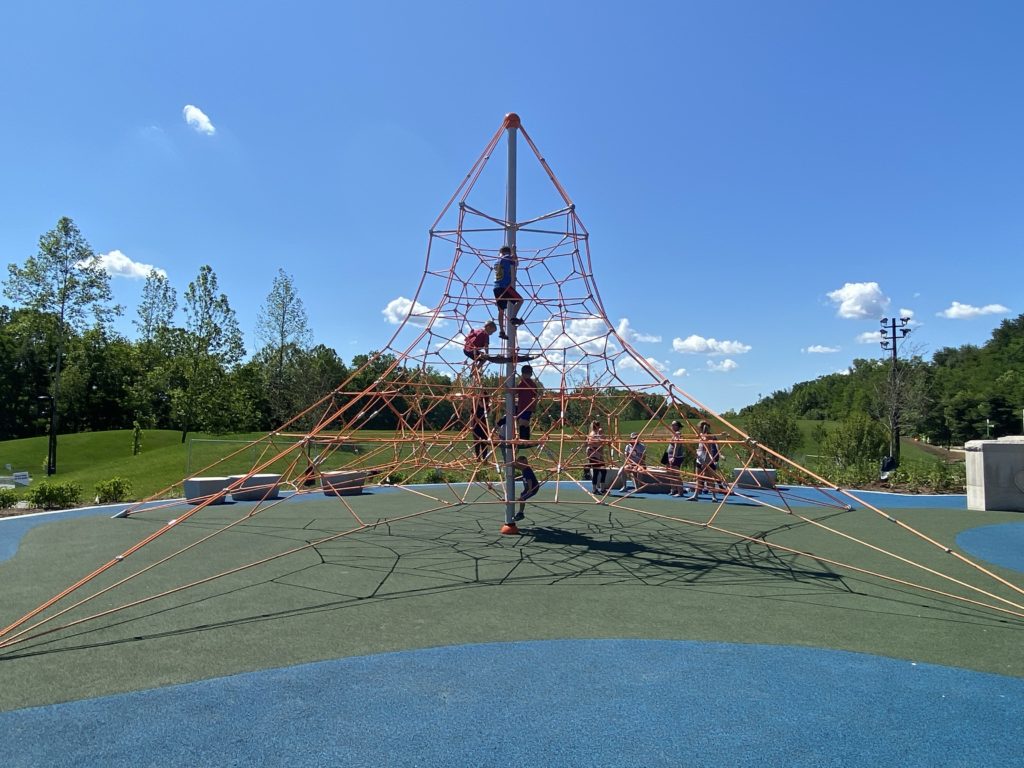 The "grassy hills" are AstroTurf, so there won't ever be grass clippings and muddy jeans to worry about at this park. Love it!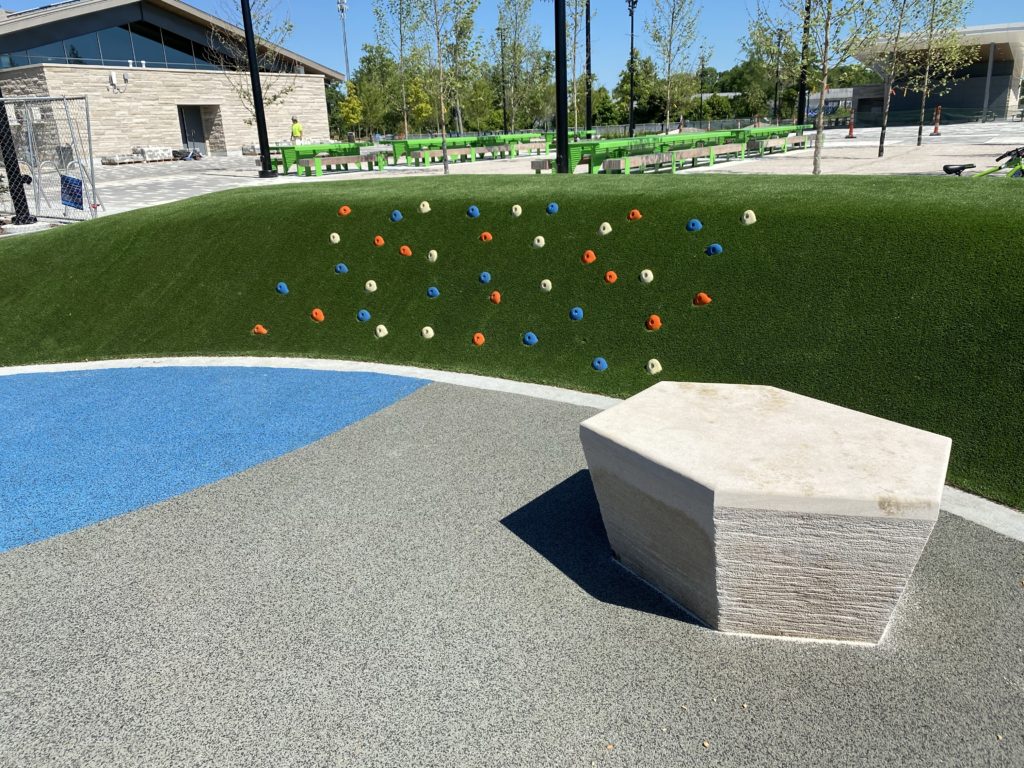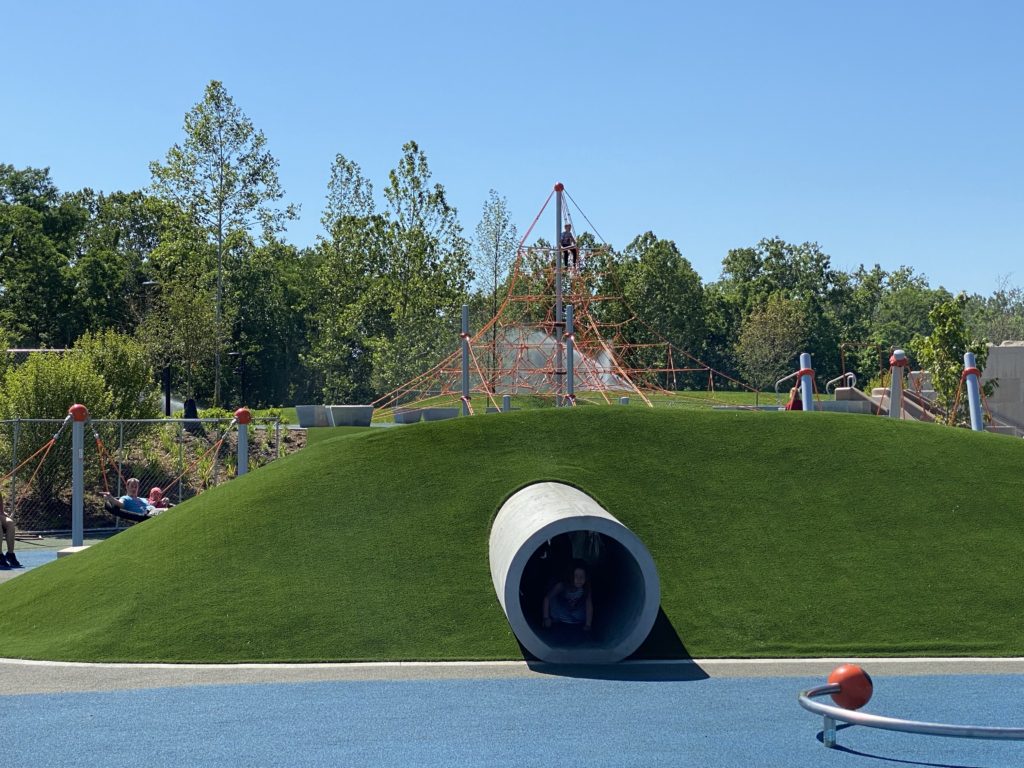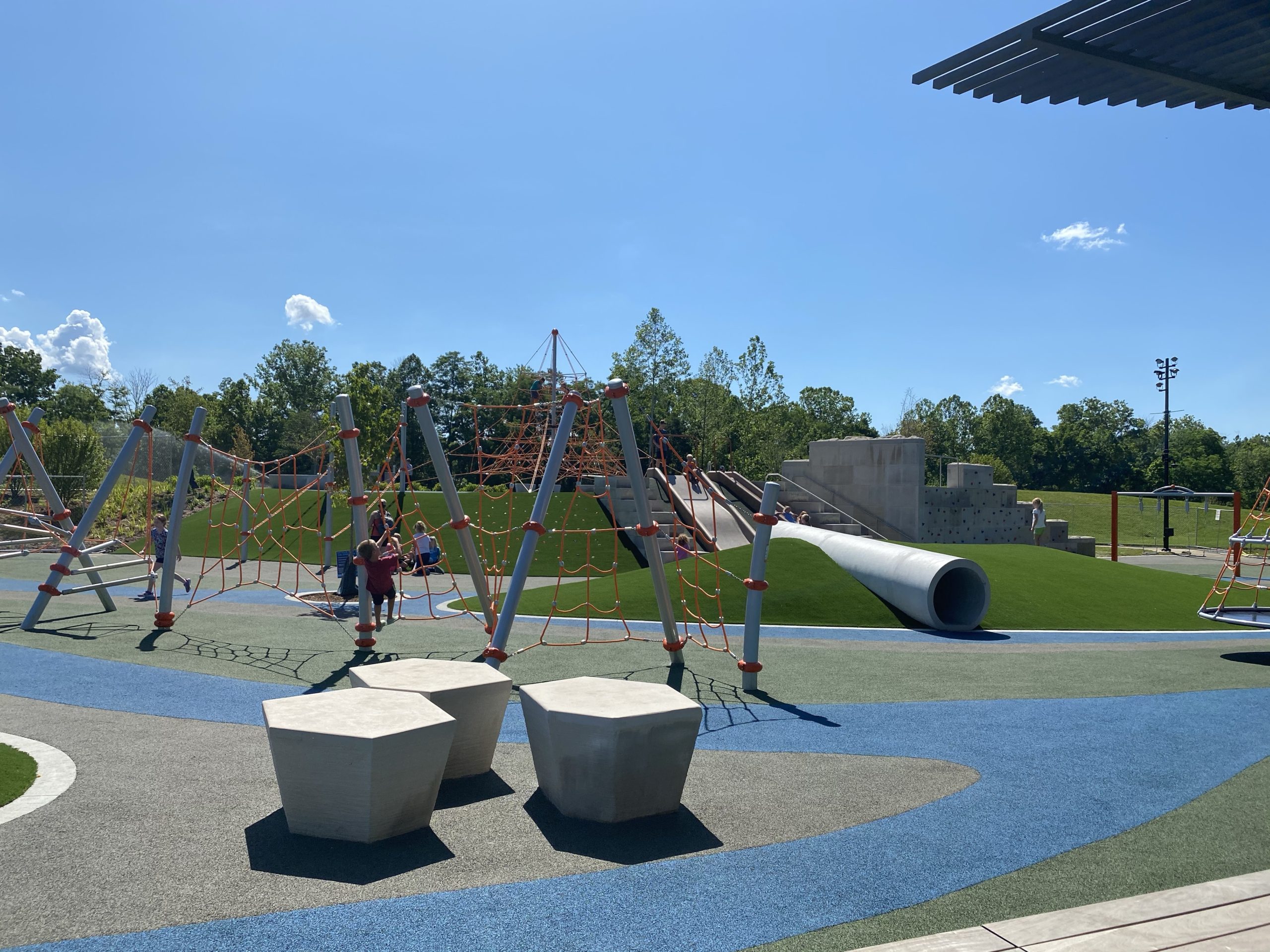 We parked kind far away from the playground, but there were a lot of sections to Switchyard park to discover along the way.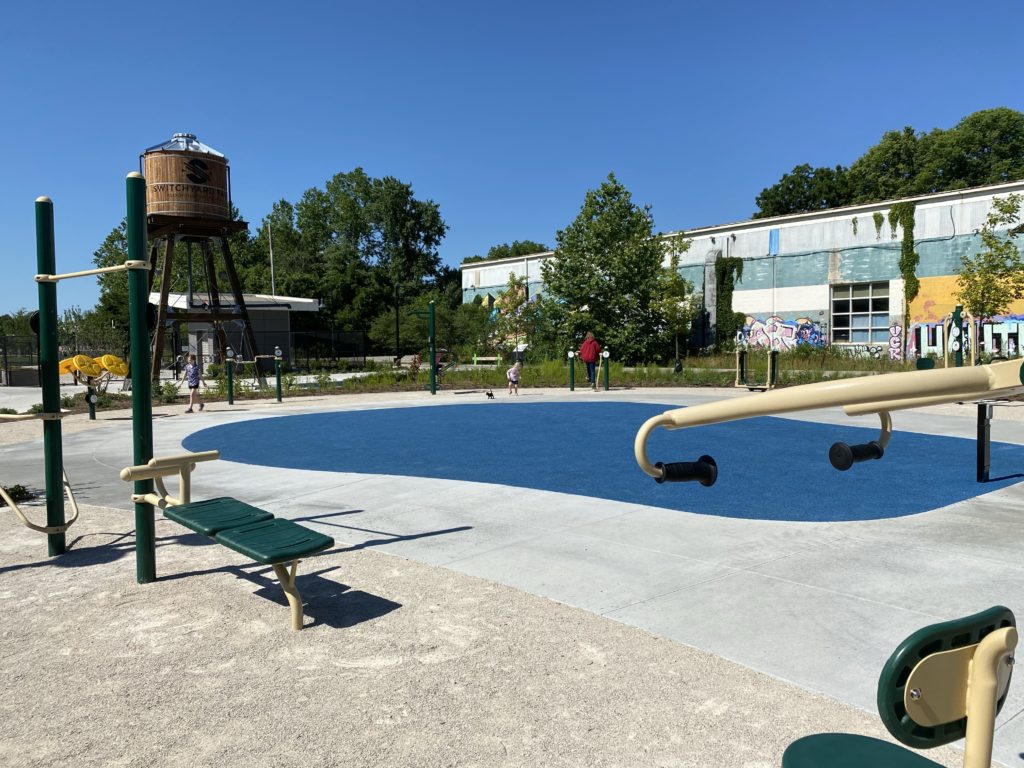 We parked by an outdoor gym of sorts. Pretty cool. Would be nice for teens.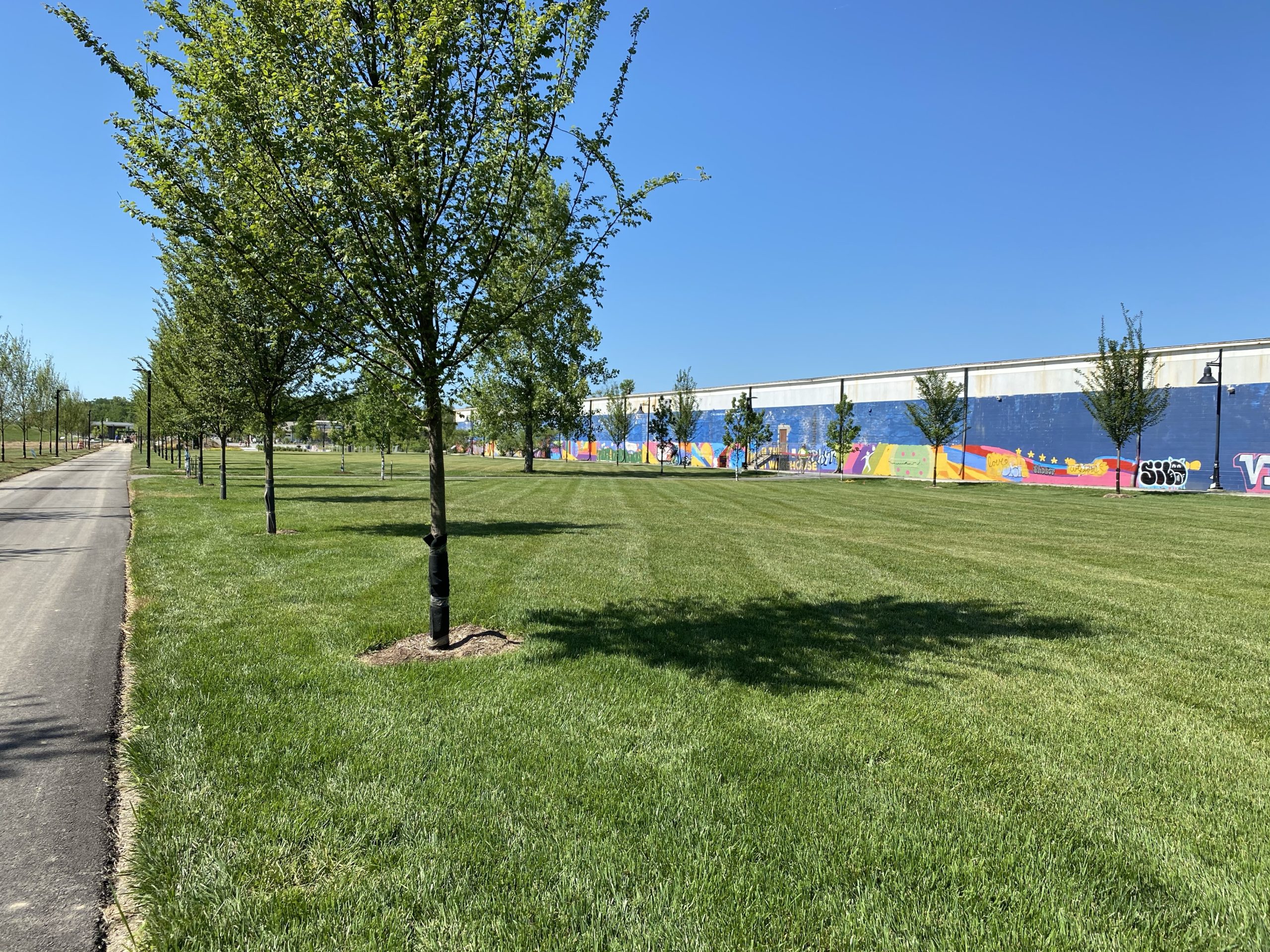 Then we walked on a nice paved walking path past open grassy areas. We passed a basketball court, tennis court and skate park, among other play areas. So many options!
We will DEFINITELY be coming back to play on a regular basis! Next time, with a cooler full of drinks 👍💦🥤🧃